You benefit from our income property experience
Investors in Edmonton Property Market since 2003

450 properties under management

Personal portfolio of 118 properties

Staff: door ratio of 40

Renovated and enhanced over 125 properties

Low vacancy rates

High market rental rates
Our own experiences in income property investment are the reason behind our all-encompassing service offerings. Whenever we encounter problems, we implement systems so we (and you) never have to deal with it again. Since we've personally transacted over 300 properties, by this point we've pretty much seen it all. By investing with Tilt, you invest with a team of people behind you who truly care about your success.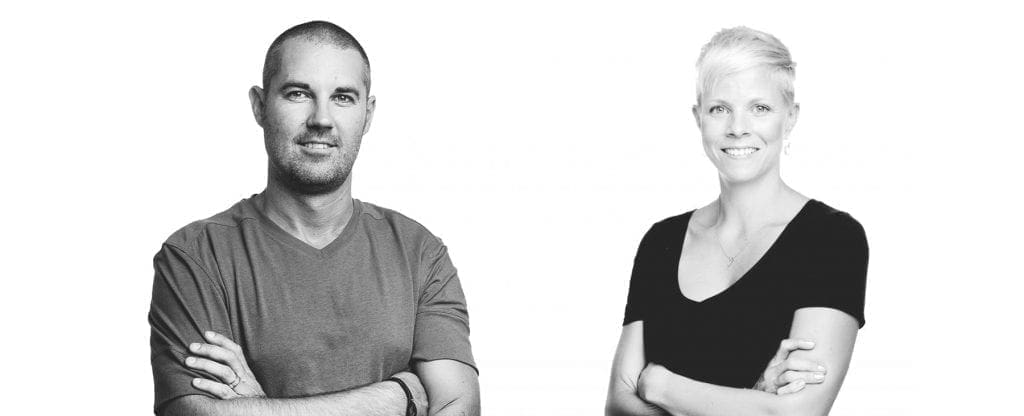 Krista and Jared Hope — Our story
Unbeknownst to us, 2002 was really the year that Tilt began. After an injury sidelined Jared's professional hockey career, we needed a place to live. We were newly engaged and Edmonton was home.
We picked a nice $140,000 home in the Capilano area of Edmonton. We rented out the basement suite for $525 a month and took in a boarder upstairs for an additional $300.00 per month. The mortgage, taxes and insurance cost about a grand, so we dipped into our own shallow pockets for just $175.00 monthly.
We figured this might be a good way to make a living, so we started to get an education about investing in income real estate. We had some ups and downs. Jared worked hard at his day job (running a gym) and Krista helped organize the books. Our portfolio grew and grew, and so did the problems. Most of the challenges we faced involved Property Managers. It was so difficult to find someone we could work with, someone we could count on, someone with the drive and passion we had for creating a lucrative and streamlined portfolio of income properties.
So, as our portfolio grew–up to $14 million and 90 properties by 2009–Jared took on the Property Management role. He built our team with maintenance guys and assistants. Additionally, he developed amazingly simple, but surprisingly effective,  systems for finding properties, locking down great tenants, collecting rents and doing the right renovations at the perfect time. He realized we needed specialized divisions for collections, renovations, and maintenance for seamless property management.  We learned the hard way how to finance our multiple investments, and how to avoid the pitfalls that swallow up so many well-intentioned investors.  We realized a few years ago that we had a wealth of expertise borne out of experience.
As a result, we began to develop the client side of our business to help other people do what we do. We started flipping houses and offering them at low property management rates to make income property more accessible for the everyday Canadian. Later on, we established an in-house realty division to give our investors the ability to easily buy and sell their homes in Edmonton. We also developed a mastermind program focused on investment coaching to empower our clients to be in control of their own portfolios.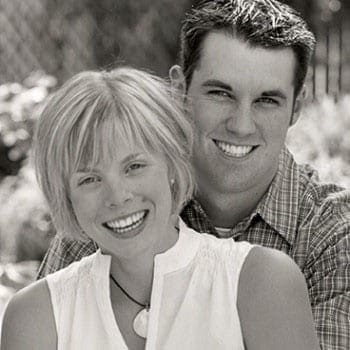 We don't know what we're doing, but we're happy to be doing it together.
First house with basement suite.
There might be touches of blue on the house, but we're all green!
Tried first property manager in Edmonton. Ugh, not a good experience.
We have eight houses by 2004, including this pretty one in Grande Prairie.
Mind your step going in the front door! We managed this one even though we were in Edmonton, and both running other businesses.
We couldn't believe that we owned sixty houses.
Look at number 60 – we've moved up in the world! We got our first press too, as Edmonton's Transformers, Champions of Business in Edmontonian's Magazine.
Read Article >
We utter the famous Trump motto, "You're Fired!" to our property manager in Grand Prairie.
We start managing our own properties again. Mistakes led to pain, and pain led to a plan. We create our own systems, and hire staff. Our original name is A la Carte Property Services, but we can't get the rights to the name, and it's probably just as well.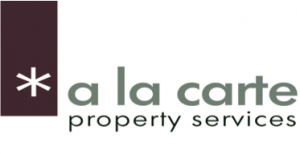 We have another false start.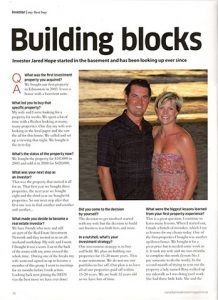 With naming our company Landlord Rescue, but we attract the wrong kind of landlord.

Next step is to officially launch LLR. We get more press, this time an article in Real Estate Wealth Magazine.
In 2012, we flip our first property.
We don't flip out though. Instead, we create a system to generate revenue from properties. Later that year, we open the renovation and major repairs division of LLR.
We start collecting.
By 2014, we couldn't find anyone to take our files and handle them well, so we started our collections company. In both November and December, we were proud to be featured in REINS Reports, and two other publications.
We make the list.
First we make the finals for "Canadian Real Estate Top Investor Awards", then Jared is put on the "Top 40 under 40 list"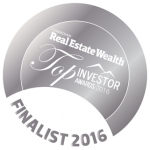 Hello, Tilt

We get serious about education and introduce Tilt's mastermind program. We also realign our service groups to make it easier than ever to own income properties.